Hello,
I have an older S4L file where I can use a Far Field Viewer to visualize the far field magnitude in 3D view. It also offers a "Plot 2D Cut" button to quickly generate 2D plots of the gain. However, I am not able to activate this Far Field Viewer on a new FDTD simulation (Version 5.2). There is the radiation evaluator, but the "Plot 2D Cut" is missing. I obtain a similar result using the radiation evaluator and creating a 1D Field Filter but it takes more time to configure the plot correctly - this used to be done automatically by the "Plot 2D Cut" button.
According to "Section 2.13.8.7 Radiation Evaluator" of the manual it should still be possible: "...The 2D plot can also be extracted by clicking the Plot 2D Cut button, inside the Radiation Evaluator..."
How do I activate it?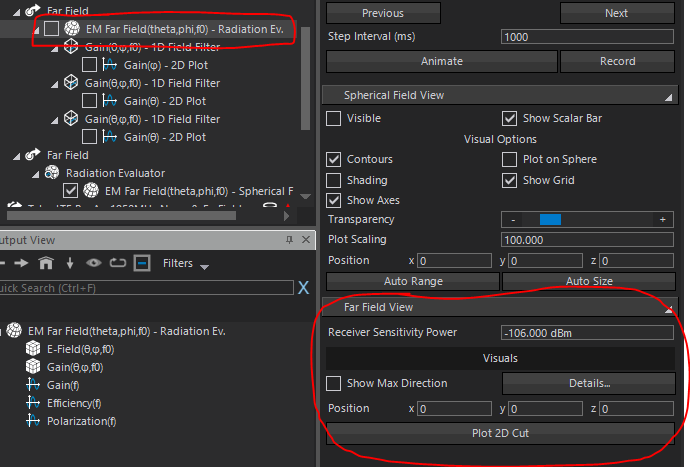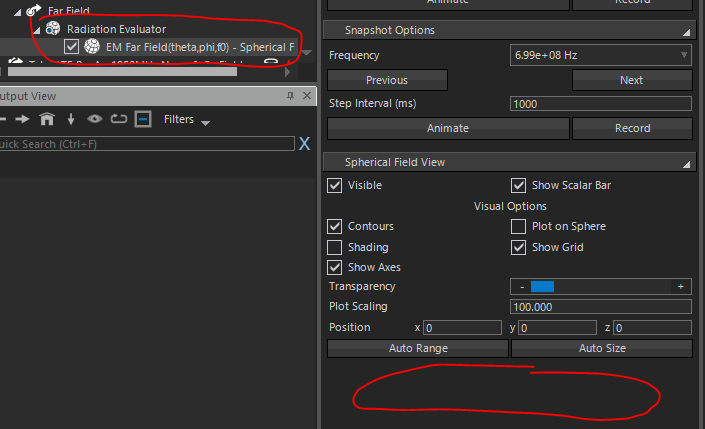 Best regards, Christian.