I have made an optimization chain and the optimizer just spits out an error saying No points available.
Chain
I have the following optimization chain:

Logs
When I run the optimization an error arises and it stops. The log can be seen below:

A more detailed log
Here is the log file opened: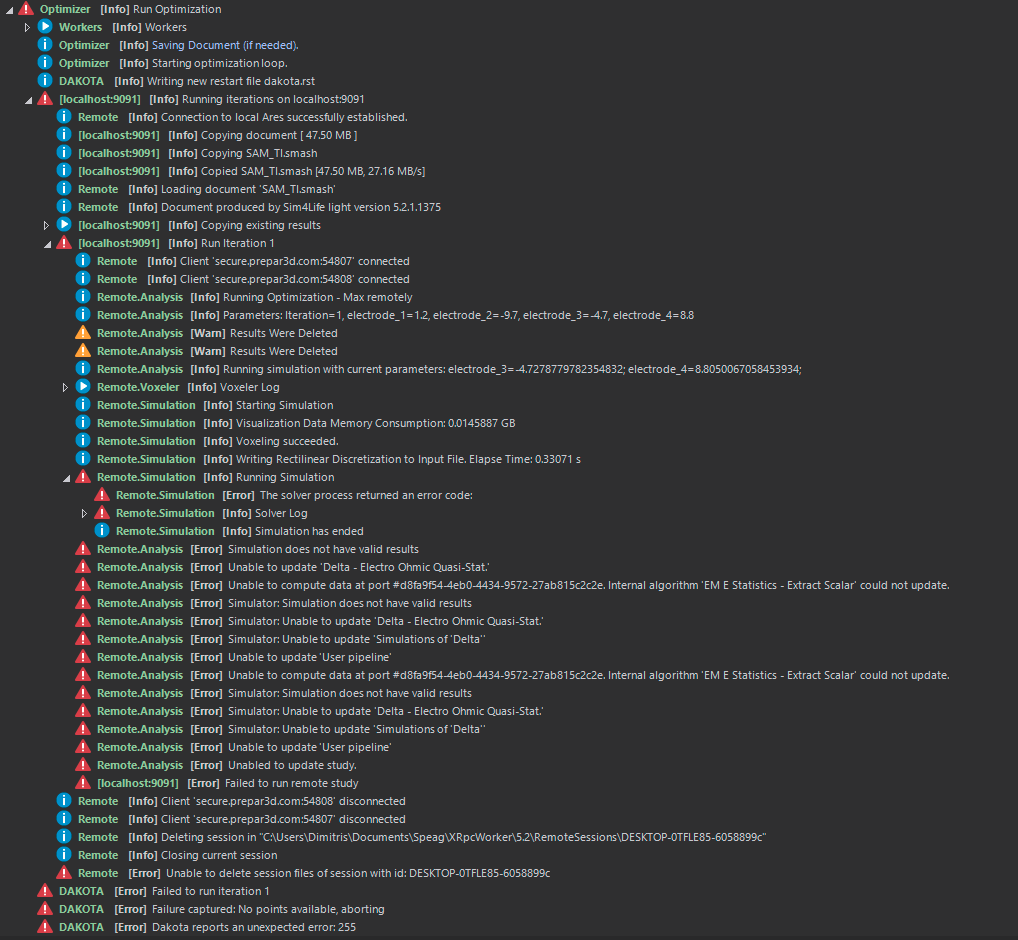 I don't know why it connects to prepar3D (yes I have it on my system). Also isn't the optimizer supposed to be available in the light version? Why does it throw and error the says QS_SOLVER invalid?
Conclusion
I have tried:
Running the simulations first and then optimization
Just creating the voxels and then running optimization
Having the simulation without voxels and results and run the optimization
None of the above worked.
You can download the project file here, since this might be of help.
Thank you!