Hello,
I'm using Sim4Life (Light) for the first time, and I'm trying to complete the Acoustic Solver SEFT Tutorial: ..../Sim4LifeLight/6.2/Documentation/html/Tutorials/Acoustic/SEFT.html
I also tried the EM FDTD Dipole tutorial, just to see, and the grid seemed to compute successfully there.
I've started twice from the beginning, and both times, I get stuck when I try to auto-generate the grid (after adjusting the padding as specified). Both times, I get "Grid (Invalid) (1)" as the name, and "Error: Unable to compute grid." in the console.
Here is a screenshot: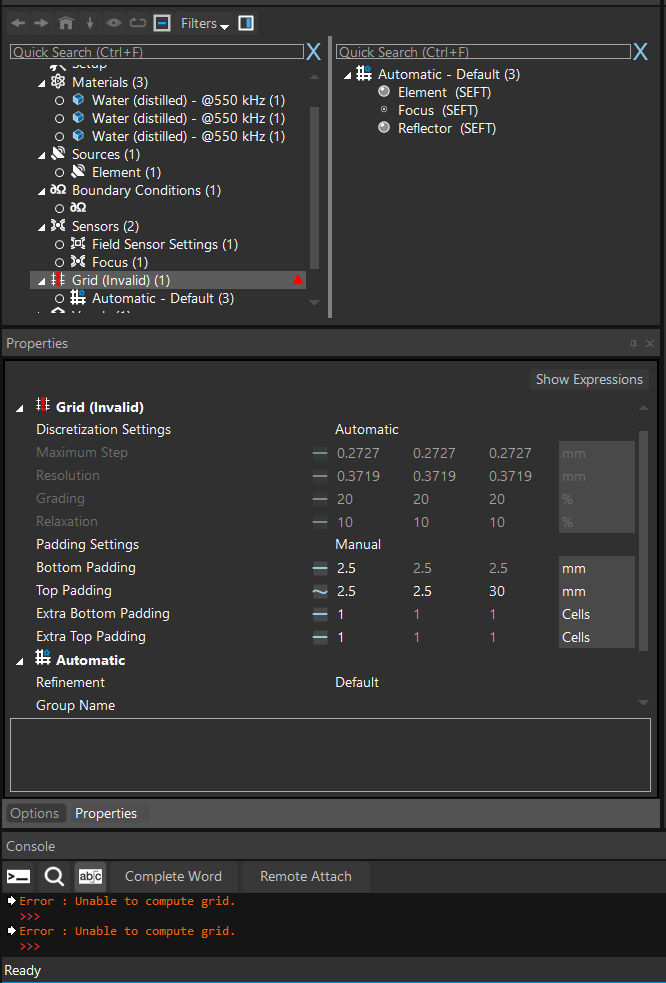 (I'm also a little confused with the "Materials" section of the tutorial - which is why all 3 are water right now - the 2nd and 3rd were previously unassigned and I was just trying to see if having them set would fix the grid...)
Anyway, I'd appreciate any suggestions of where to look, and any other debugging gems like the Log and Console...
Thank you very much!