Hello,
I'm not sure if my question is related to this: https://forum.zmt.swiss/post/1240
I'm trying to simulate A-mode ultrasound signals at various points in a volume/phantom, so I'm looking for pressure with respect to time.
It seems, however, that the sensor recording is limited to the time duration of the excitation pulse. So a 1MHz sine wave with 10 periods lasts 10usec - and it seems like the sensor recordings are limited to the same 10usec.
However, I'd like to record longer (200usec or more) so that I can see the echo signals of different reflector objects within the phantom, and the phantom boundary itself.
Is there a way to extend the recording time past the excitation pulse duration?
Here the top is a point sampled near the transducer (excitation), and the bottom is a point some distance away. I'm also not sure why the frequency is so much higher in the bottom graph (though very small amplitude)?
This is what I'm currently getting: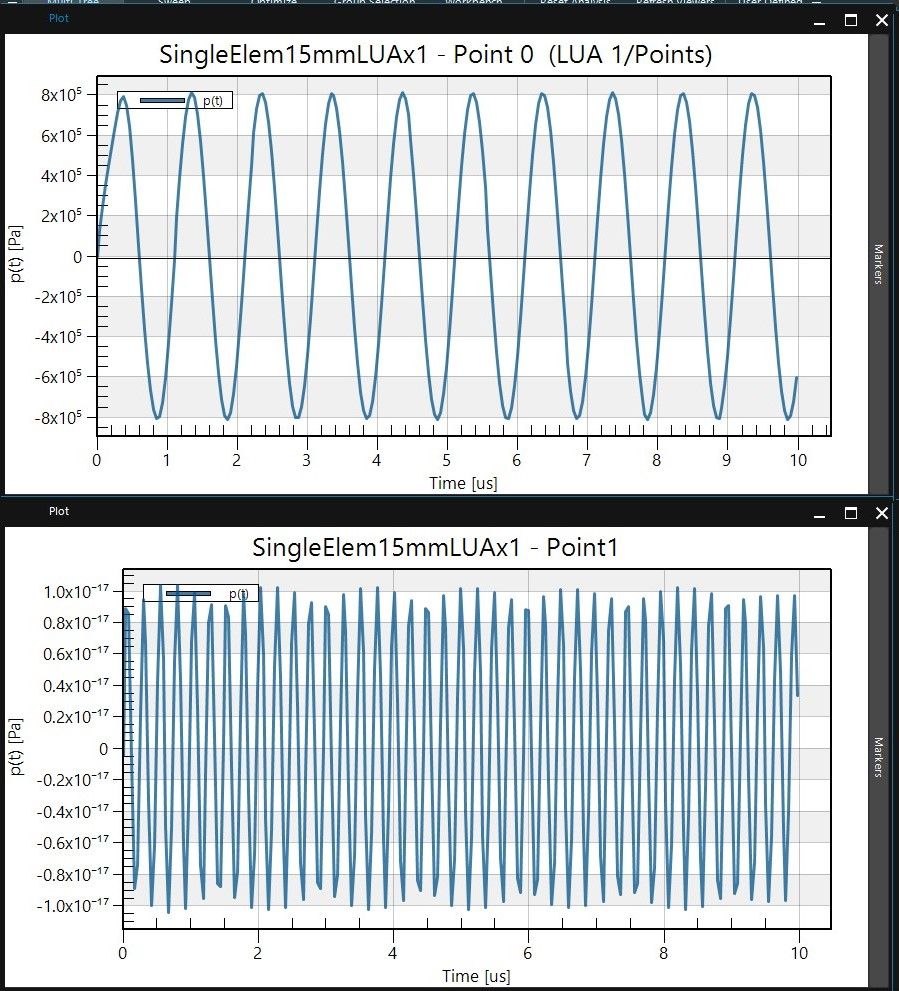 I'm looking for something more like this, time-domain wise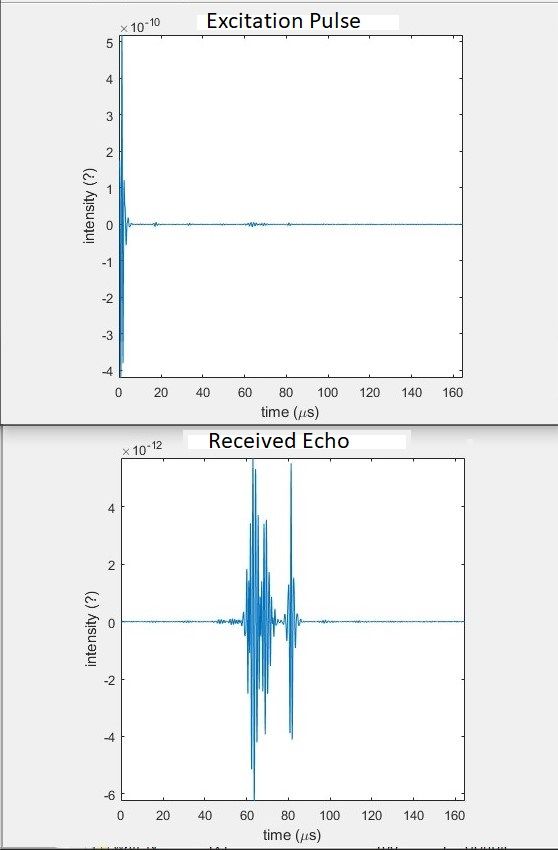 I appreciate any ideas/suggestions!
Thank you very much!