Hello there,
I am using the tutorial for Monopole Stimulation in the Neuronal dynamics solver in sim4life light. Although I followed step by step the instructions (more than once, just to make sure) every time I reach into the "Sensors" setting, at [3.6.1.4 Simulation Settings (Neuron)]....the option "Point "Sensor Tool" in not available to click into.
Here is a screenshot..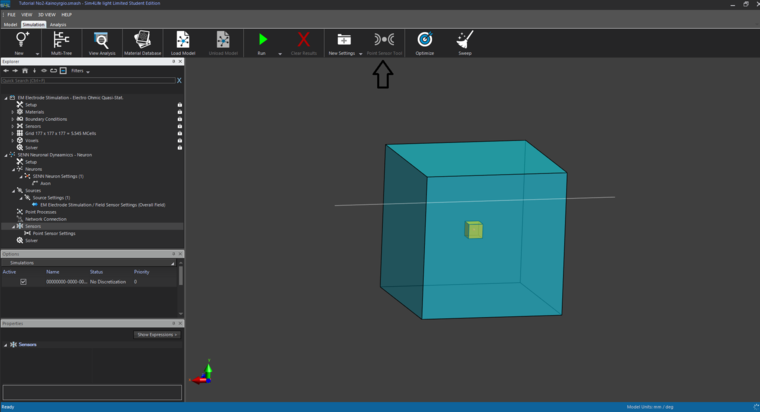 Also, in the tutorial for the Monopole Stimulation the settings "Point Processes" and "Network Connections" doesn't exist unlike their existence in the actual program.
Any help would be useful,
Thanks in advance,
Christos.