Hello,
I have two questions one regarding the "wire toolbox" and another about "clone mirror"
I am trying to use the 'Routing toolbox' to create a loop at some point along a spline, however, I can't seem to figure out how I can set the loop center.
I see this message at the bottom of the screen "Pick center of loop (only triangle meshes are supported)".
I have a spline I need to clone and mirror (the blue spline). I would like the spline to overlap in that area highlighted in blue. Is this possible?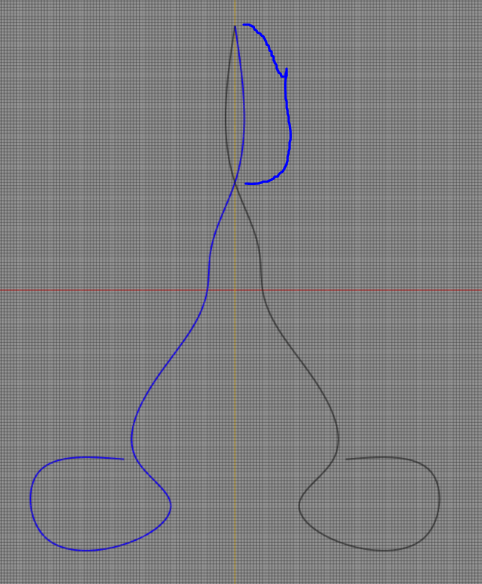 Thanks!