Hi all,
I try to use surface projection tool refer to section 2.2.7.8, but it doesn't work out as I expected.
I uploaded my operate video about the projection of a cylinder patch on DUKE head model.
It looks like the patch imbed in the DUKE model. Maybe I lost some settings about the orientation or placement?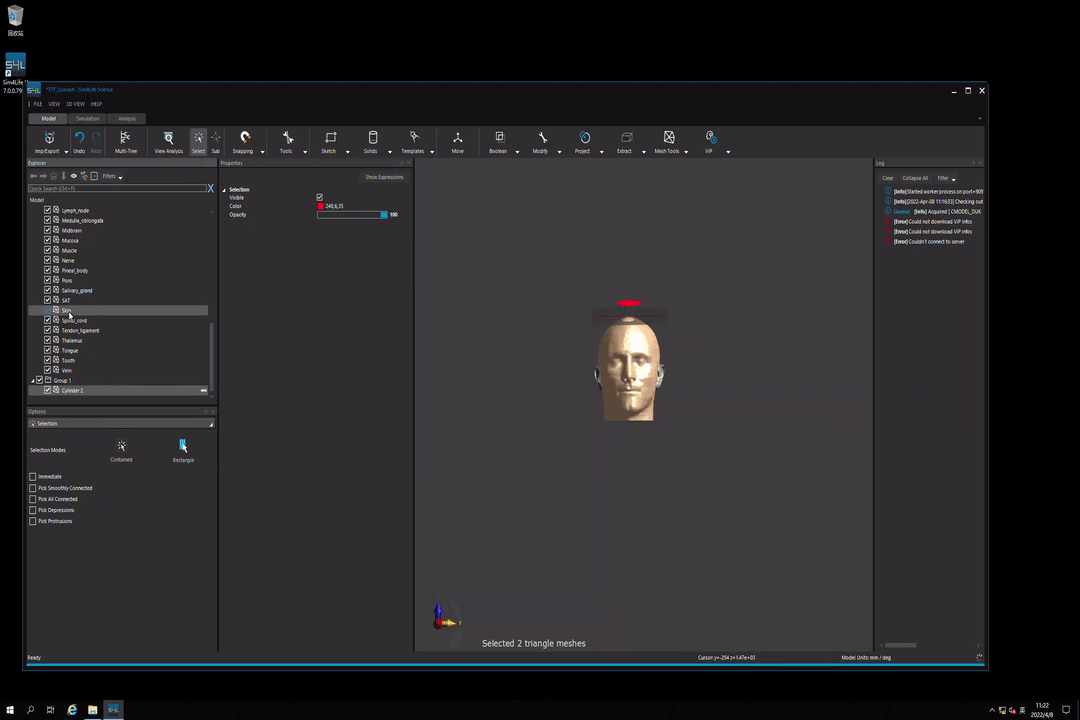 Thanks in advance for your help.
Sincerely yours,
Luna